Wilton Commercial Properties
In order to provide you | with the most up-to-date listings of available commercial properties in Wilton, we've contacted local Commercial Realtors, and with their permission post links to their current selections.  In this way, we are assured of the most dynamic result:

  HK Group  HK Group is a full service commercial real estate firm, which concentrates on Office and Retail Leasing, Investment Sales, Restaurants, and Healthcare transactions.
---
CBRE

  You'll have do do a little data mining here – this is a very large, multi-national company with a massive amount of information – but a little effort is sure to pay off!
---
Cushman & Wakefield

  Another industry giant, Cushman & Wakefield is involved with every aspect of the client interface, from property identification and sourcing to deal structuring.
---

  John D. Hastings Commercial Real Estate  John D. Hastings Commercial Real Estate was founded in 1949 and has helped thousands of companies and investors with a policy of delivering personalized client service with market knowledge, experience and research focused on the lower Fairfield County market area.
---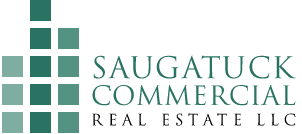 Saugatuck Commercial Real Estate  Saugatuck Commercial is a full service commercial real estate company with an emphasis on retail leasing and all phases of business development.  The company provides consulting, marketing, research and strategic planning services for profitable client solutions.